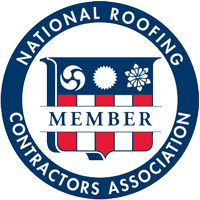 National Roofing Contractors Association (NRCA)
Founded in 1886, the NRCA is one of the construction industry's most respected trade associations and the voice of roofing professionals and leading authority in the roofing industry for information, education, technology and advocacy. NRCA's mission is to inform and assist the roofing industry, act as its principal advocate and help members in serving their customers.
---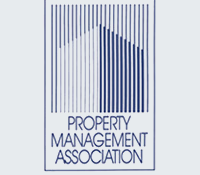 Property Management Association (PMA)
PMA enables property management professionals to advance professionally. They offer practical education and networking opportunities that help property managers to become more successful. They have more than 1,800 property management professionals who manage an estimated 750,000 residential units and 100 million square feet of commercial, retail and mixed-use space.
---

Small Business Administration (SBA)
The U.S. Small Business Administration helps Americans start, build, and grow businesses. The SBA was created in 1953 as an independent agency of the federal government to aid, counsel, assist and protect the interests of small business concerns, to preserve free competitive enterprise and to maintain and strengthen the overall economy of our nation.
---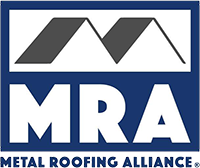 Metal Roofing Alliance (MRA)
The Metal Roofing Alliance is the leading voice for companies and professionals involved in the residential metal roofing industry. As a MRA member company, RRH Associates LLC has agreed to abide by the Association's Quality Code of Practice and Minimum Standards of Product Quality and Installation. Click here to view our membership certificate.
---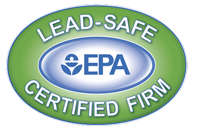 EPA Certified
EPA's Lead Renovation, Repair and Painting Rule (RRP Rule) requires that firms performing renovation, repair, and painting projects that disturb lead-based paint in homes, child care facilities and pre-schools built before 1978 have their firm certified by EPA (or an EPA authorized state), use certified renovators who are trained by EPA-approved training providers and follow lead-safe work practices.
---

Better Business Bureau (BBB)
BBB maintains Business Reviews on more than 4.5 million businesses and rates them based on complaint histories, responsiveness to customers, licensing, legal and government action, and other factors. Only Accredited Businesses that meet the BBB Code of Business Practices are permitted to display the BBB logo in their marketing and place of business.
---
Licensed & Insured
MD Home Improvement (MHIC) #79797
VA Class A Contractors License #2705 113956A
DC Contractors License
---
Product Partners
RRH provides our customers with a distinct advantage. As a GAF Master Elite, CertainTeed Select Shingle Master, Firestone Building Products licensed Triumph Roofing Membrane, and more - our employees have been tested and passed specifically designed programs to enhance the services required by our clients.